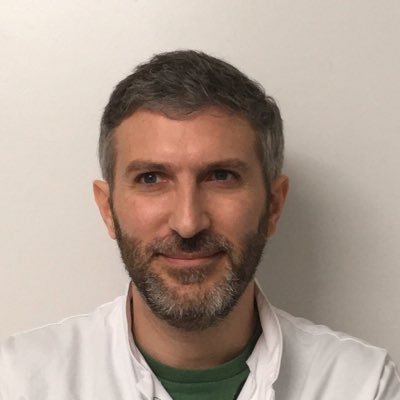 COUR

Martin
Position: Professor - Hospital Practitioner
Phone : 04-72-11-28-52
Mail : martin.cour@chu-lyon.fr
Find this member on networks :
Compétences et expertises
Arrêt cardiaque – Hypothermie – Conditionnement ischémique/pharmacologique
Points forts
5 major publications:
Inhibition of mitochondrial permeability transition to prevent the post-cardiac arrest syndrome: a pre-clinical study. Cour M, Loufouat J, Paillard M, Augeul L, Goudable J, Ovize M, Argaud L. Eur Heart J. 2011 Jan;32(2):226-35.
Remote ischaemic conditioning: in search of a suitable match. Cour M, Lecour S. Nat Rev Cardiol. 2019 Dec;16(12):704-705.
Differential effects of prone position in COVID-19-related ARDS in low and high recruiters. Cour M, Bussy D, Stevic N, Argaud L, Guérin C. Intensive Care Med. 2021 Sep;47(9):1044-1046.
Assessment of QT Intervals in a Case Series of Patients With Coronavirus Disease 2019 (COVID-19) Infection Treated With Hydroxychloroquine Alone or in Combination With Azithromycin in an Intensive Care Unit. Bessière F, Roccia H, Delinière A, Charrière R, Chevalier P, Argaud L, Cour M. JAMA Cardiol. 2020 Sep 1;5(9):1067-1069.
Effect of Cyclosporine in Nonshockable Out-of-Hospital Cardiac Arrest: The CYRUS Randomized Clinical Trial. Argaud L, Cour M, Dubien PY, Giraud F, Jossan C, Riche B, Hernu R, Darmon M, Poncelin Y, Tchénio X, Quenot JP, Freysz M, Kamga C, Beuret P, Usseglio P, Badet M, Anette B, Chaulier K, Alasan E, Sadoune S, Bobbia X, Zéni F, Gueugniaud PY, Robert D, Roy P, Ovize M; CYRUS Study Group. JAMA Cardiol. 2016 Aug 1;1(5):557-65.