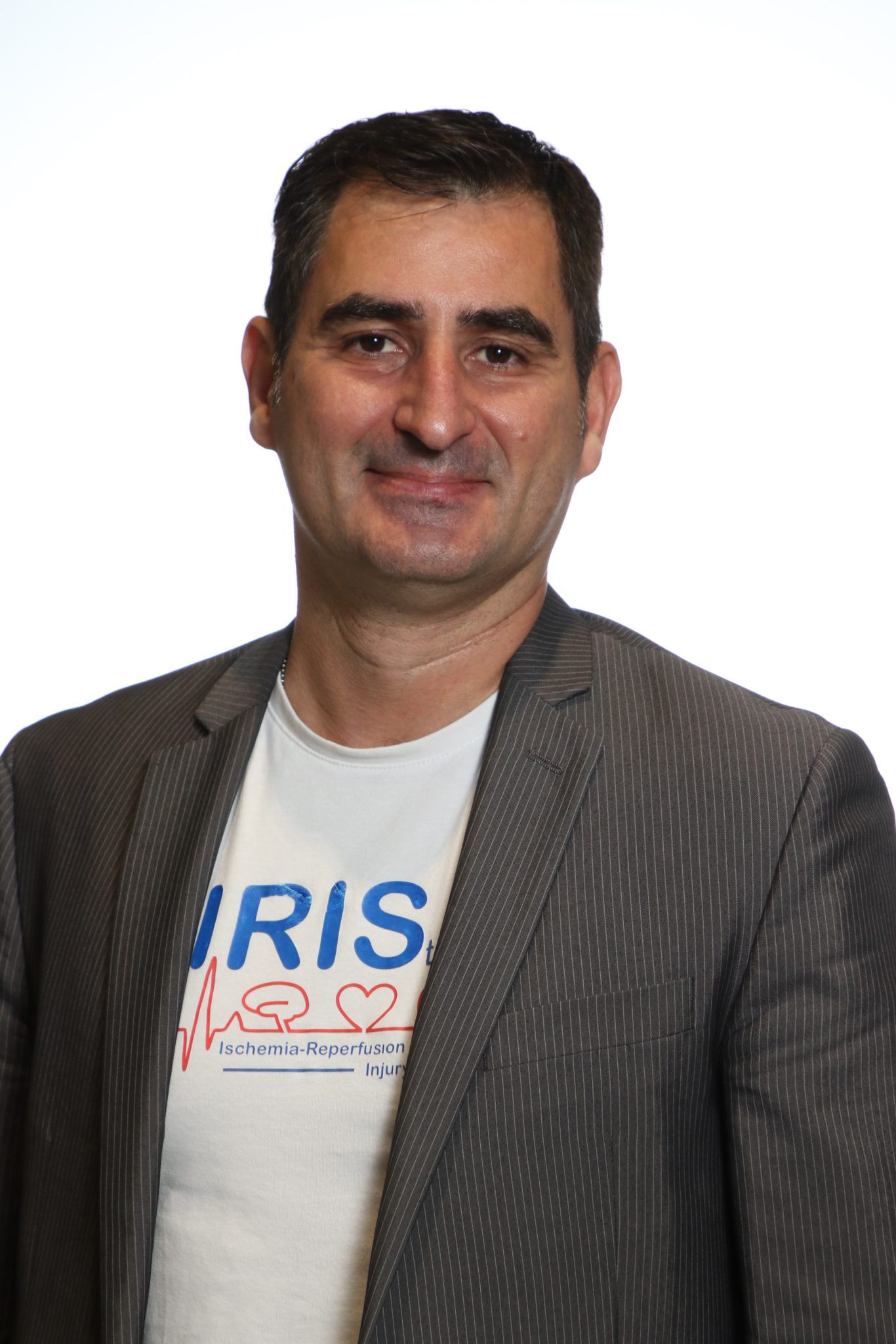 GOMEZ

Ludovic
Position: Researcher
Mail : ludovic.gomez@inserm.fr
About
Ludovic Gomez (Ph.D.) is a senior Researcher in the IRIS team of the CarMeN laboratory in Lyon (France).
In close collaboration with the Clinical Investigation Center and the Cardiology service of the Hôspices Civils de Lyon, his main research focus is to develop translational research, for the development of new protection strategies, targeting cell metabolism and signal transduction in ischemia-reperfusion syndromes, including myocardial infarction, and more recently, post-ischemic heart failure (HFrEF).
In parallel with his translational research, Ludovic Gomez led the in vivo exploration platform (iXplora) from 2019 to 2024, which allows him to extend his area of ​​expertise to complementary models such as stroke and diabetic cardiomyopathy. In addition to these scientific and managerial activities, he actively participates in the training of students « in » and « by » research, and in the evaluation of research projects of the various calls for tenders.
Expertises
Translational research from molecular mechanisms up to pre-clinical and clinical studies
Award, Scientific Price, Honors:
ANR-JCJC 2016 CARDIOCARE (PI: Ludovic Gomez, CARDIOCARE)
Co-investigator in Wills vision research center at Jefferson innovation Grant 2014: the change in mitochondrial dynamics and the molecular mechanisms in the trabecular meshwork of patients with glaucoma.
ExploraPro Grant 2013 (collaboration with Dr. Sheu, Philadelphia)
New researcher INSERM 2013
Research subvention from Biopharma laboratories 2011
New Investigator Travel Awards from AHA 2010 for Basic Cadiovascular Sciences Conference, California USA and
New Investigator Travel Awards from Fondation cœur et artère 2011 for American Heart association conference, Orlando, Florida
Young researcher grant from SERVIER laboratory 2008 and 2009
Scientific prices from Groupe de Réflexion sur la Recherche Cardiovasculaire 2004 and 2005
Regional Grant EMERGENCE 2002-2005