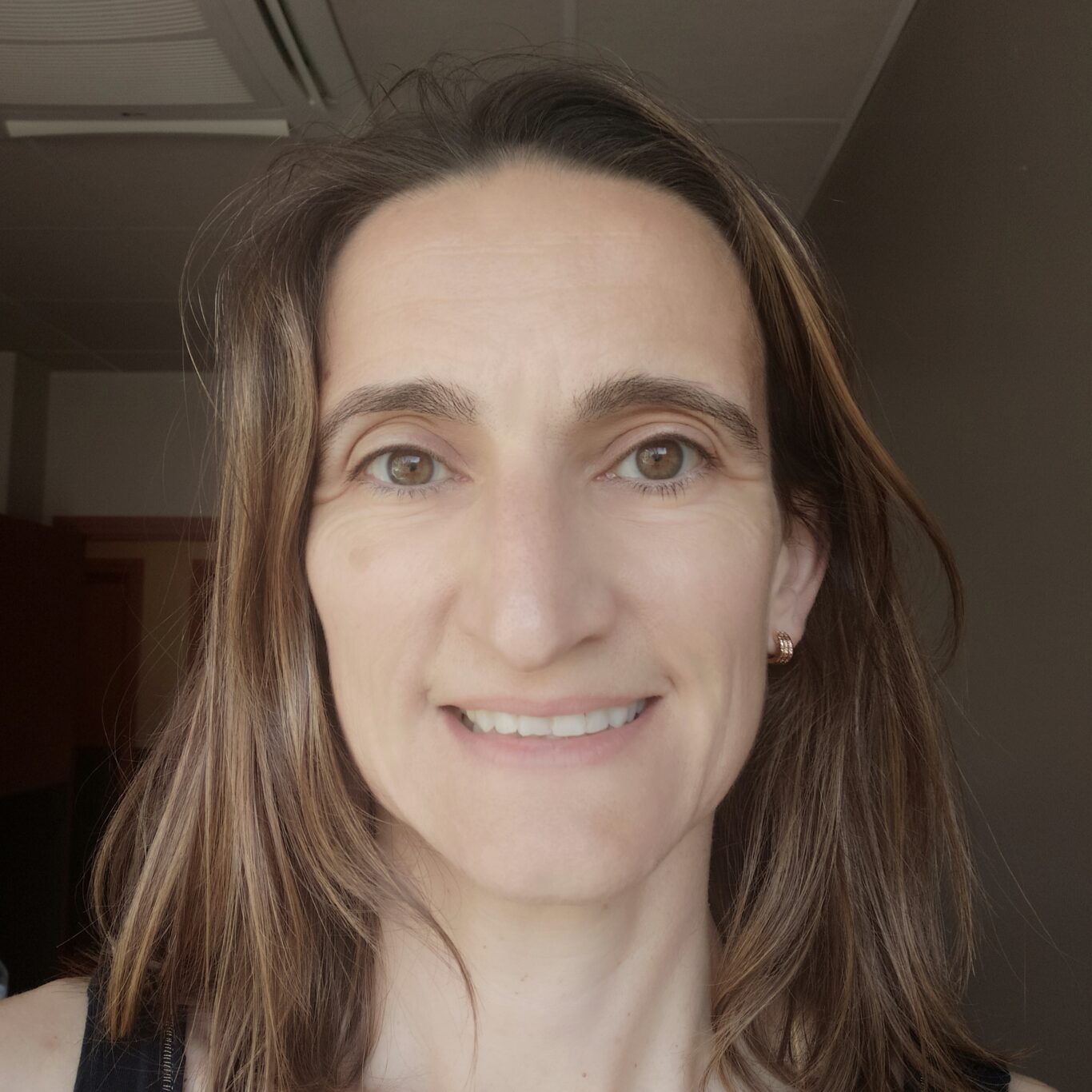 DUCREUX

Sylvie
Position: Assistant Professor
Phone : + 33 (0)4.78.77.70.47
Mail : sylvie.ducreux@univ-lyon1.fr
Team member :
Plateform member :
Find this member on networks :
Short bio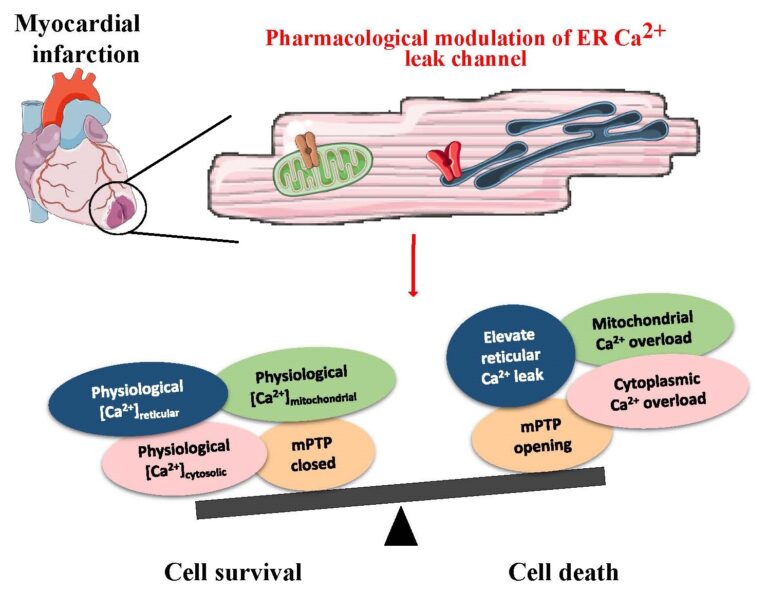 During her PhD under the supervision of Dr. Susan Treves at the University of Basel, Switzerland (2002-2006), she studied the functional effects of mutations in the ryanodine receptor type 1 (RyR1) in association with several skeletal muscle disorders (malignant hyperthermia, central cortex disease, multi-minicore disease).
As a postdoctoral researcher at the University of Fribourg in Switzerland in the group of Prof. Beat Schwaller (2006-2010), she focused on the role of parvalbumin, a Ca2+ binding protein, in skeletal muscle physiology.
During her second postdoctoral fellowship at the University Claude Bernard Lyon 1 (UCBL1) in the Center of Genetics and Molecular and Cellular Physiology (2010-2012), she contributed to establish the role of the non-selective Ca2+ channel Transient Receptor Potential Vanilloid 1 (TRPV1 ) in skeletal muscle.
Since 2012, she is a lecturer in Physiology at UCBL1 and member of the CaRMeN laboratory.
Since 2013, she is also co-leader of the CarMeN microscopy technical platform.
Today, she focuses her research work on the role of different ion channels and reticulum-mitochondria interactions in myocardial infarction and in the development of secondary cardiac events.
Skills
Physiology & Cell Biology
Calcium Imaging & Confocal Microscopy
Ion channels & Ca2+ homeostasis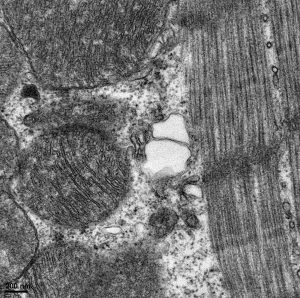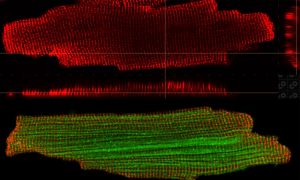 Funding
2002-2006 : PhD scholarship from the Swiss National Science Foundation.
2008 : PENS (Programme for European Neuroscience Schools) scholarship for the summer school "Imaging Brain Function: From Synapses to Networks" (Switzerland).
2009 : Travel grant from the Swiss Society for Cellular, Molecular and Genetic Biology for the 16th Congress "Ca2+ Binding Proteins and Ca2+ Function in Health and Diseases" (Chile).
2010: Research grant from the Swiss National Science Foundation: "Knock-out mice for the calcium-binding proteins parvalbumin, calbindin D-28k and calretinin. Models for muscle and brain diseases" = associate.
2014-2017: Servier Laboratories research grant: "Pharmacological modulation of ER calcium leak in cardiomyocytes undergoing hypoxia-reoxygenation" = co-principal investigator.
2020 & 2021 : Project Pedagogical Platforms of the Auvergne Rhône Alpes Region / UCBL1, project leader = Zeiss Digital classroom
2022-2025: RYP (Rise Your Project) internal funding, project leader "Role of reticulum-mitochondria interactions in B lymphocytes of patients with ischemic heart disease".
5 major publications:
Tessier, N.; Ducrozet, M.; Dia, M.; Badawi, S.; Chouabe, C.; Crola Da Silva, C.; Ovize, M.; Bidaux, G.; Van Coppenolle, F.; Ducreux, S. TRPV1 Channels Are New Players in the Reticulum–Mitochondria Ca2+ Coupling in a Rat Cardiomyoblast Cell Line. Cells 2023, 12 (18), 2322. https://doi.org/10.3390/cells12182322
Lafoux, A.; Lotteau, S.; Huchet, C.; Ducreux, S. The Contractile Phenotype of Skeletal Muscle in TRPV1 Knockout Mice Is Gender-Specific and Exercise-Dependent. Life 2020, 10 (10), 233. https://doi.org/10.3390/life10100233
Al-Mawla, R.*; Ducrozet, M.*; Tessier, N.*; Païta, L.; Pillot, B.; Gouriou, Y.; Villedieu, C.; Harhous, Z.; Paccalet, A.; Crola Da Silva, C.; Ovize, M.; Bidaux, G.; Ducreux, S. ‡; Van Coppenolle, F‡. Acute Induction of Translocon-Mediated Ca2+ Leak Protects Cardiomyocytes Against Ischemia/Reperfusion Injury. Cells 2020, 9 (5), 1319. https://doi.org/10.3390/cells9051319
Lotteau, S.*; Ducreux, S.*; Romestaing, C.; Legrand, C.; Coppenolle, F. V. Characterization of Functional TRPV1 Channels in the Sarcoplasmic Reticulum of Mouse Skeletal Muscle. PLOS ONE 2013, 8 (3), e58673. https://doi.org/10.1371/journal.pone.0058673
Ducreux, S.; Zorzato, F.; Müller, C.; Sewry, C.; Muntoni, F.; Quinlivan, R.; Restagno, G.; Girard, T.; Treves, S. Effect of Ryanodine Receptor Mutations on Interleukin-6 Release and Intracellular Calcium Homeostasis in Human Myotubes from Malignant Hyperthermia-Susceptible Individuals and Patients Affected by Central Core Disease. J. Biol. Chem. 2004, 279 (42), 43838–43846. https://doi.org/10.1074/jbc.M403612200