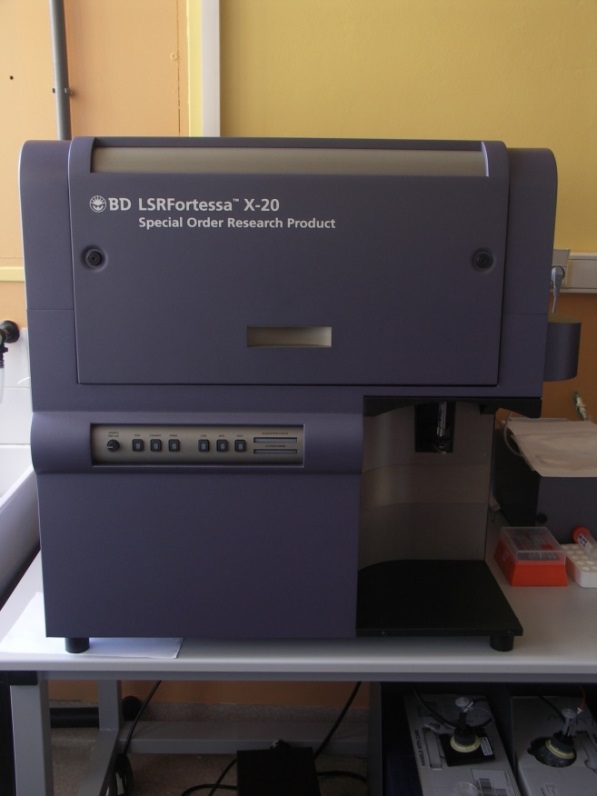 Cytometry
We are available to assist you with the following tasks:
Design of experiments with the choice of experimental groups, controls, labeling conditions and selection of appropriate fluorochromes/fluorescent probes, etc.
Experiment execution and data acquisition. Fluorescent labeling can be performed on site with our technical assistance. In case of no previous experience in flow cytometry, users will be assisted in data acquisition.
Data analysis: data should be provided to the user with or without analysis depending on their experience in data analysis.
If necessary, the user will also receive the necessary training on the flow cytometer to perform their experiments.