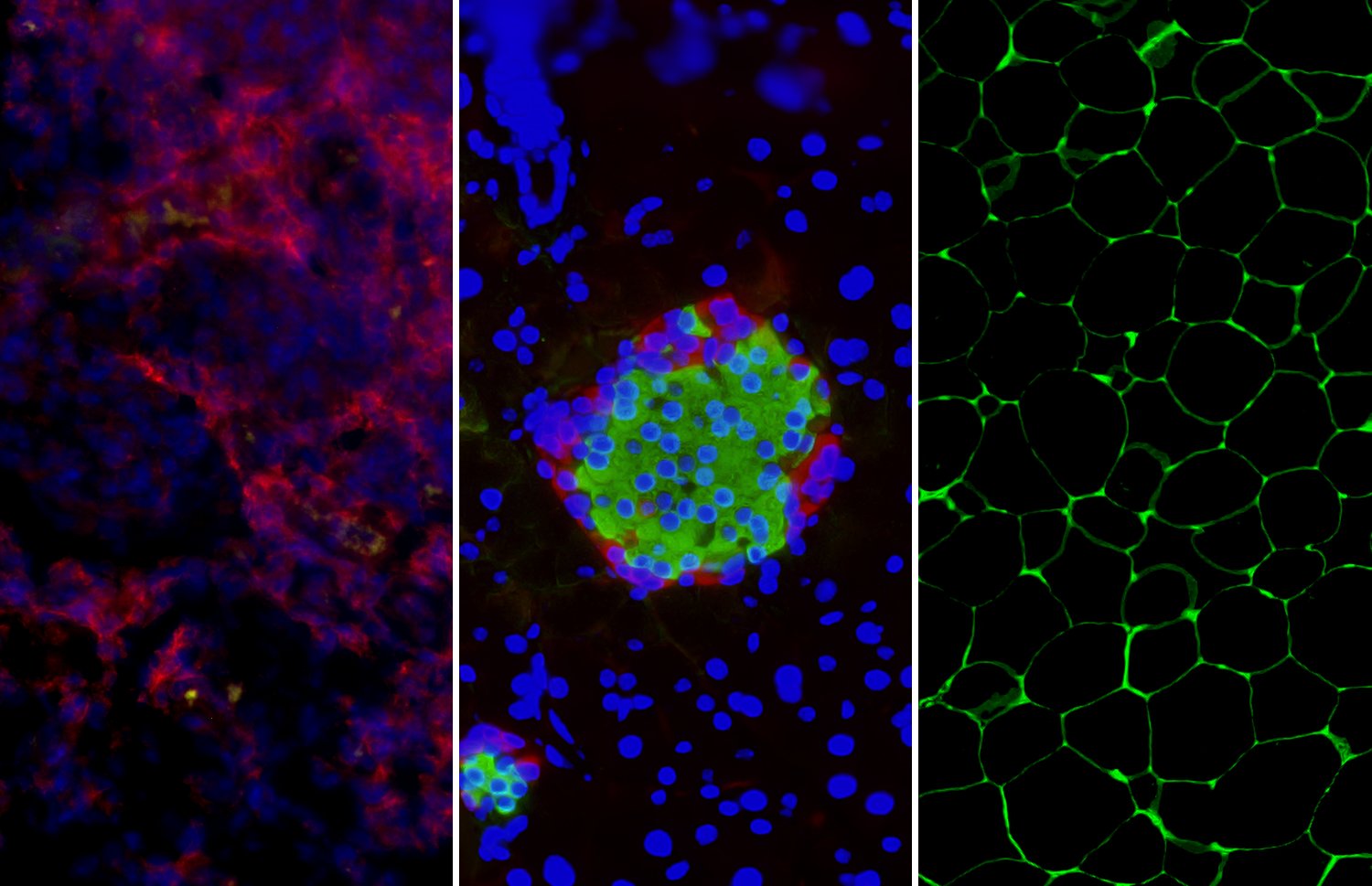 Histology
EMBEDDING / SECTIONNING
The platform can handle all your samples from the embedding of the tissue blocks to the microscope analysis thanks to suitable equipment.
* PARAFFIN EMBEDDING
We have the whole equipment to perform paraffin embedding of your fixed tissue samples.
* MICROTOMY
Microtome machines allow cutting of paraffin tissue blocks from 2 to 6 µm thick.
The cryostat allows cuts of frozen tissue blocks from 8 to 20 µm thick.
The access to cutting equipment is subject to prior training of users.
STAINING / IMMUNOLABELLING
The platform also provides training in various staining and immunolabeling techniques on frozen or paraffin sections.
We can also develop specific staining in IF and IHC.
IMAGING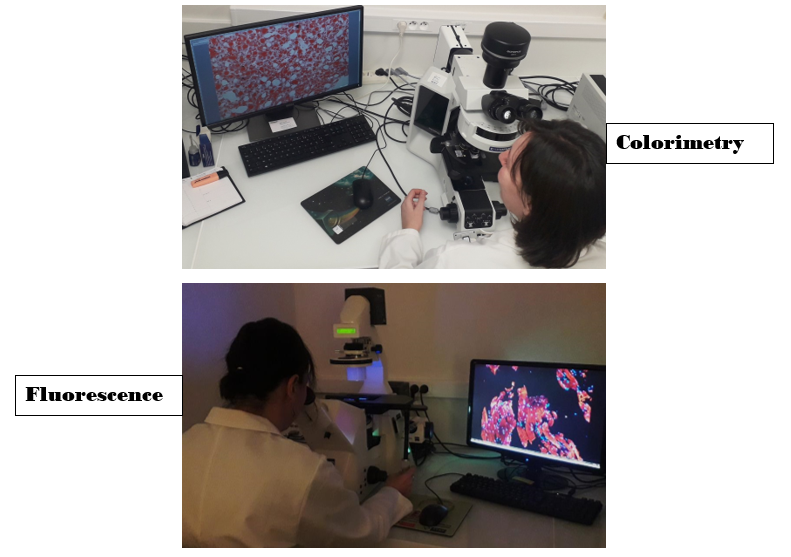 MICROSCOPES